There are millions of mobile applications available in the Android play store, but still, there are very few useful apps only available for researchers. We analyzed more than 50 applications and identified the 10 most appropriate applications for researchers based on daily activities like research collaboration, data collection, document reading, updating real-world issues related to their domain, resource gathering, daily schedule maintenance, and journal reading. This post gives an explanation to use the top 10 Useful Mobile Apps software 2023 for PhD Scholars that are really the best apps for PhD Students.
Research is formalized curiosity. It is poking and prying with a purpose   – Zora Neale Hurston
10 Best Android Apps for PhD Students
Here are 10 of the best Android apps that can be extremely helpful for graduate students in their academic pursuits. I'll also provide some insights on how these apps can benefit you.
Microsoft Office Suite (Word, Excel, PowerPoint):

These apps are essential for creating, editing, and presenting documents, spreadsheets, and presentations.

Google Drive:

Store and sync your documents, making them accessible from any device. Collaboration features are a plus for group projects.

Mendeley:

A reference manager and academic social network. It helps you organize your research, collaborate with peers, and discover the latest research.

Evernote:

An excellent note-taking app that allows you to capture and organize ideas, research notes, and web clippings.

Zotero:

Another robust reference manager that simplifies the process of collecting, organizing, and citing research materials.

Grammarly:

Enhance your writing by checking grammar, spelling, and style. It's an indispensable tool for proofreading.

Trello:

Manage your projects and tasks effectively. Great for keeping track of deadlines and staying organized.

Forest:

Boost your productivity by using the Pomodoro technique. Stay focused and limit distractions during study sessions.

Khan Academy:

Access a wide range of educational content in various subjects, making it a great resource for learning beyond your coursework.

CamScanner:

Turn your smartphone into a portable scanner. Scan and digitize documents, notes, and books for easy reference.
10 Best iOS Apps for PhD Graduate Students
Here are 10 iOS apps that can be incredibly helpful for graduate students:
Notability:

An excellent note-taking app that allows you to write, draw, and annotate PDFs.

Zotero:

A reference management tool that helps you organize and cite your research materials.

Grammarly:

A writing assistant can help you improve the clarity and correctness of your writing.

Mendeley:

Another powerful reference manager with a mobile app for on-the-go access to your research library.

Evernote:

A versatile note-taking app that syncs across devices and allows you to organize your thoughts and research.

Forest:

If you struggle with staying focused, this app helps you stay on track by growing virtual trees when you avoid your phone.

Microsoft OneNote:

A comprehensive digital notebook that's great for organizing your research notes.

Google Scholar:

Access a vast database of scholarly articles and research papers.

Trello:

A project management app that can help you organize your tasks and deadlines.

Duolingo:

If your research involves multiple languages, this app can help you learn and practice them.
These apps cover a range of functions, from note-taking and reference management to productivity and language learning. They can be valuable tools for graduate students in various disciplines.
Best Apps for PhD Students
1. Mendeley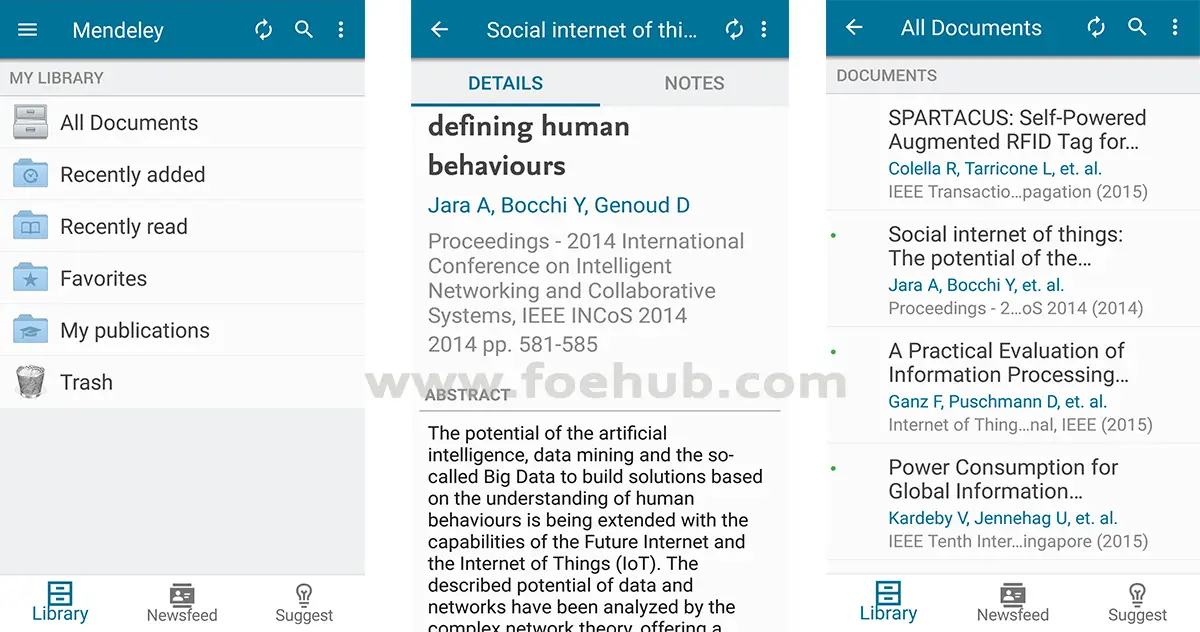 What is the Mendeley App?
Mendeley is a free reference manager and PDF reader crafted especially for researchers. It helps you to organize your literature in a proper manner so you could effectively use it during your thesis writing or dissertation. Mendeley is available in both mobile and desktop applications, It will help you to read your collected articles wherever you go.  
How to Use it for Research?
Create a free account at www.mendeley.com and download a desktop version in your system.
Add all your Journals, Magazines, Book Chapters, Thesis, and other materials in an organized manner.
Segregate the files based on year, author, publication, and domain using TAG option.
Download the

Mendeley

mobile application and log in with the same account.
Allow the application to synchronize with your account.
Now you can see all the files that you saved on your desktop that will appear in the mobile application.
Organizing Resources is the first step towards the solution
2. Flipboard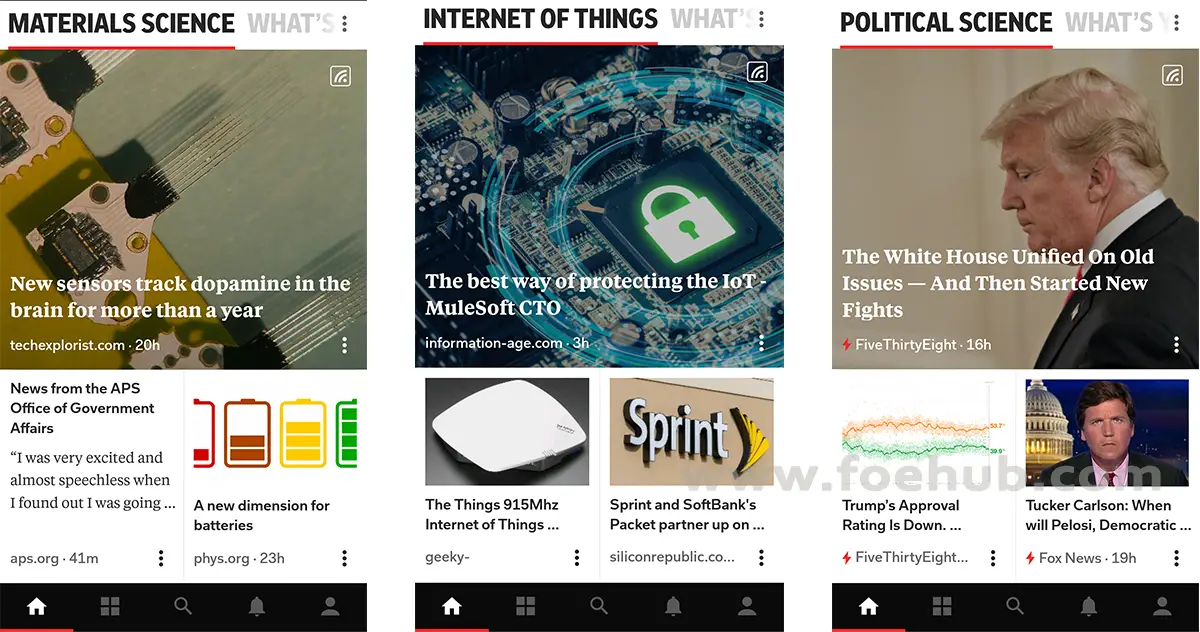 What is Flipboard App?
Flipboard is the most popular mobile application used by millions of people every day, It helps you to keep yourself updated with your domain-related information and also read the daily news, blog posts, and trending topics all together in one place. Flipboard allows the user to collect posts based on their passion and interest. The powerful and smooth user interface gives a pleasant feel to reading more articles.  
How to Use it for Research?
Download the Flipboard mobile application and create your account.
Flipboard will give a virtual tour to learn the basic features of the application.
Click  "WHAT'S YOUR PASSION?" Next to the Flipboard icon.
Search for your domain. Ex: Machine Learning.
It will show many sub-categories inside the topic. Based on your requirement personalize the magazine. That's it!
Keep up with the news related to your domain every day with The Daily Edition.
Don't be outdated, Because you are working for the future!
3. Researcher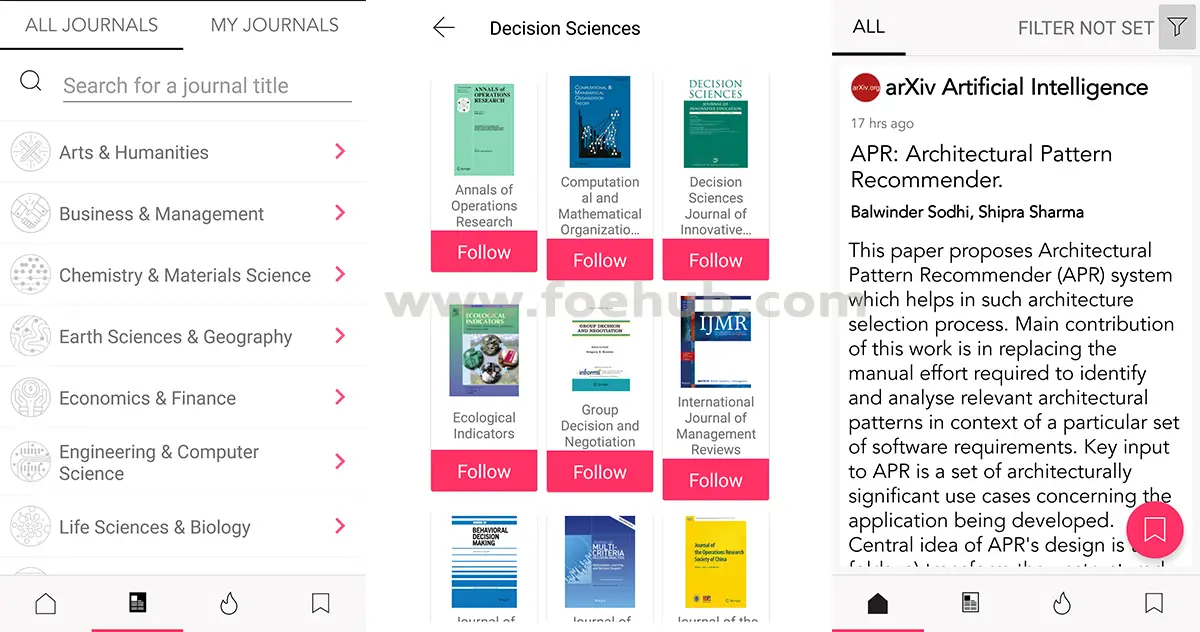 What is a Researcher App?
Researcher is a free journal-finding mobile application that helps you to read new journal papers every day that are relevant to your research. It is the most popular mobile application used by more than 3 million scientists and researchers to keep themselves updated with the latest academic literature.
How to Use it for Research?
Download Researhcer mobile application on your mobile.
Open and search for your required journal in the search bar.
You can follow any number of journals and you can read new articles as well.
4. Plagiarism Checker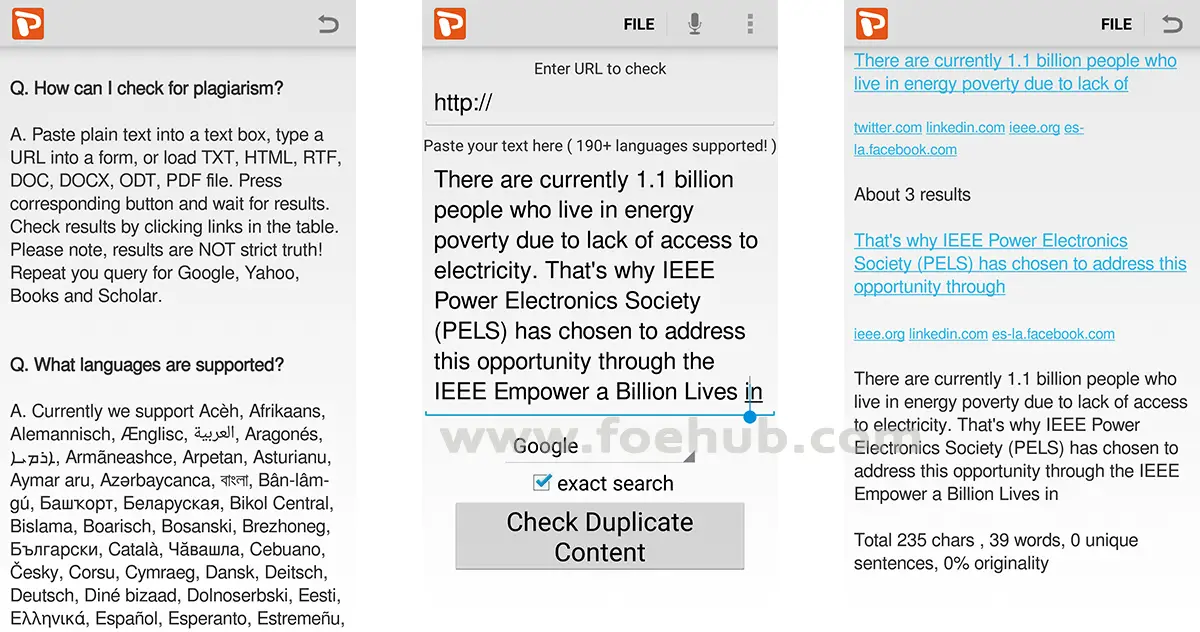 What is Plagiarism Checker App?
Plagiarism Checker is a free application that works with Plagiarisma.net. It will detect duplicate content in your papers from more than five popular search engines like Google, Yahoo, Babylon, Google Scholar, and Google Books.
How to Use it for Research?
Download Plagiarism Checker mobile application.
No need for registration so you can directly go into the app.
Scan your essay, article, term paper, or dissertation with a single tap of your smartphone.
It also has voice support and direct URL support.
Save results to HTML, PDF, EPUB. That's it!
5. Google Keep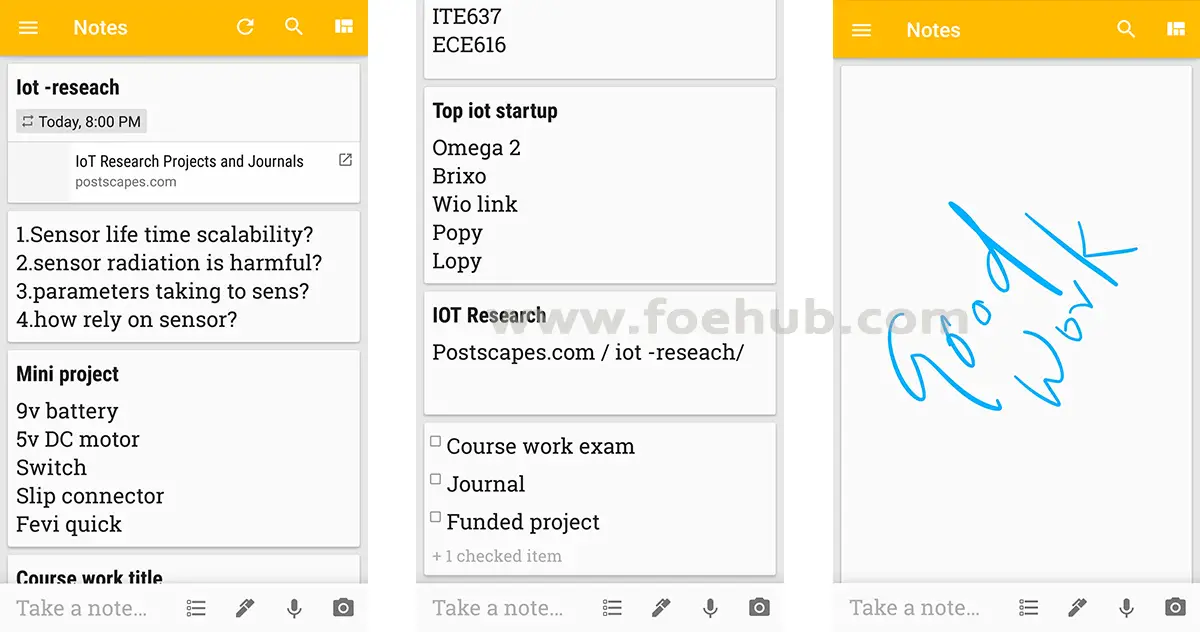 What is Google Keep App?
Google Keep is a free remainder application from Google LLC, It helps researchers quickly capture what's on their mind and get a reminder later at the right place or time. 
How to Use it for Research?
Download Google Keep mobile application.
Log in with your Google account.
Record a voice memo and Keep will transcribe it so you can find it later.
Take quick notes.
Schedule your daily plan and enable the remainder.
Take handwritten notes.
Capture important results using the camera and save them.
Access it when you working on a desktop or laptop as well.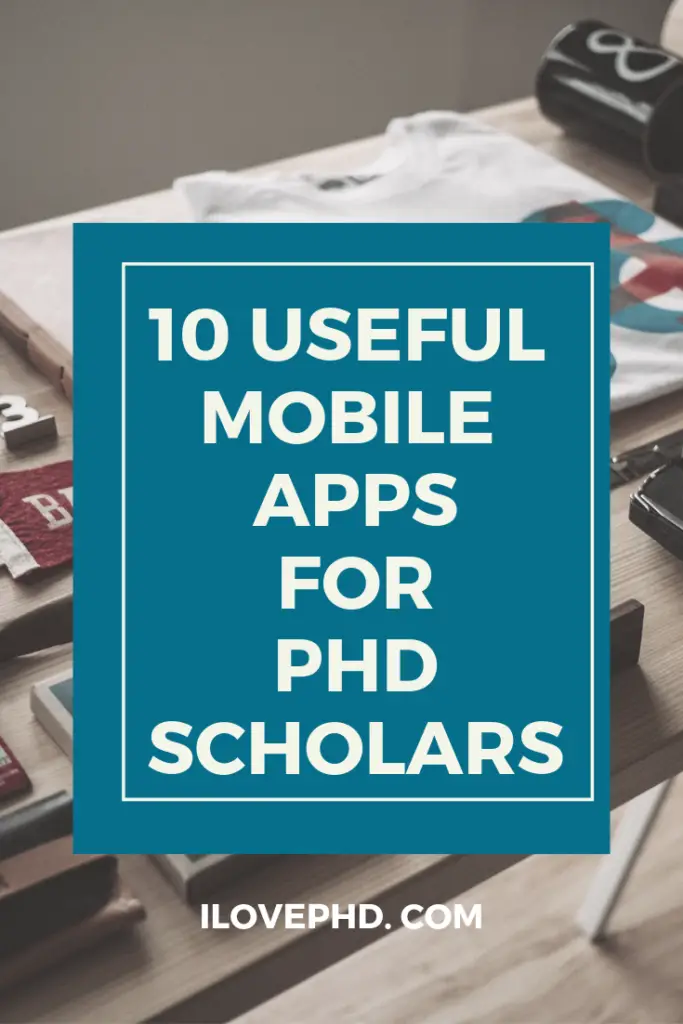 6. Curiosity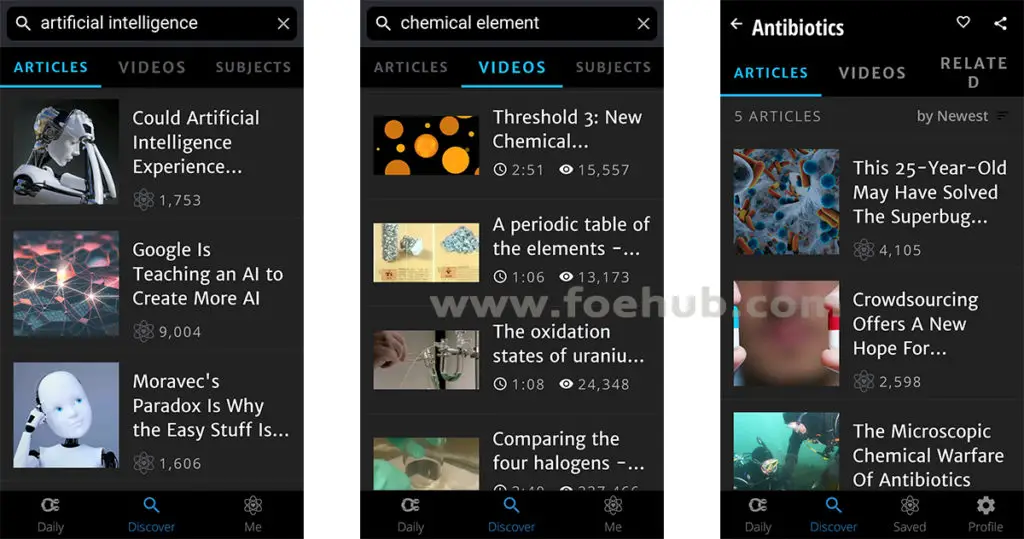 What is Curiosity App?
Curiosity is a very popular mobile application from curiosity.com, it helps researchers to learn new scientific inventions in a more detailed way with videos.
How to Use it for Research? 
Download the

Curiosity

mobile application.
Create an account to access the app.
Read inspiring articles from your topics.
Watch smart videos from millions of creators.
Personalize your favorites, then follow your favorite categories. 
7. Paperity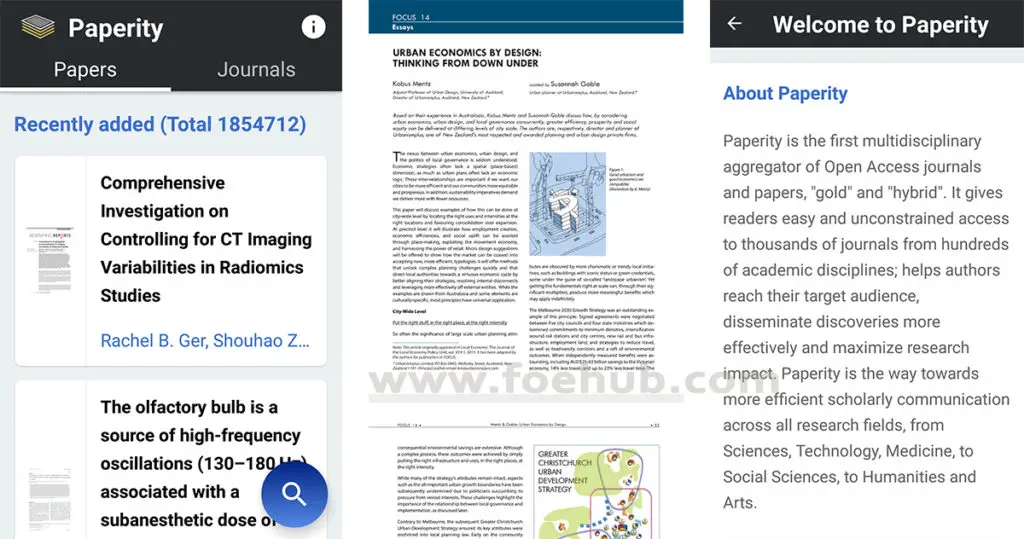 What is Paperity App?
Paperity is a free mobile application for researchers from www.paperity.org. It helps you to aggregate various open-access journals through your mobile.
How to Use it for Research?
Download Paperity mobile application.
Browse the most recent articles.
Browse journals and their Tables of Contents of Open Access papers.
 Search papers and their full text for specific keywords, phrases, authors, publication dates, languages, and countries of origin. 
View and read full-text PDFs of more than one million articles. All for FREE!
8. Slack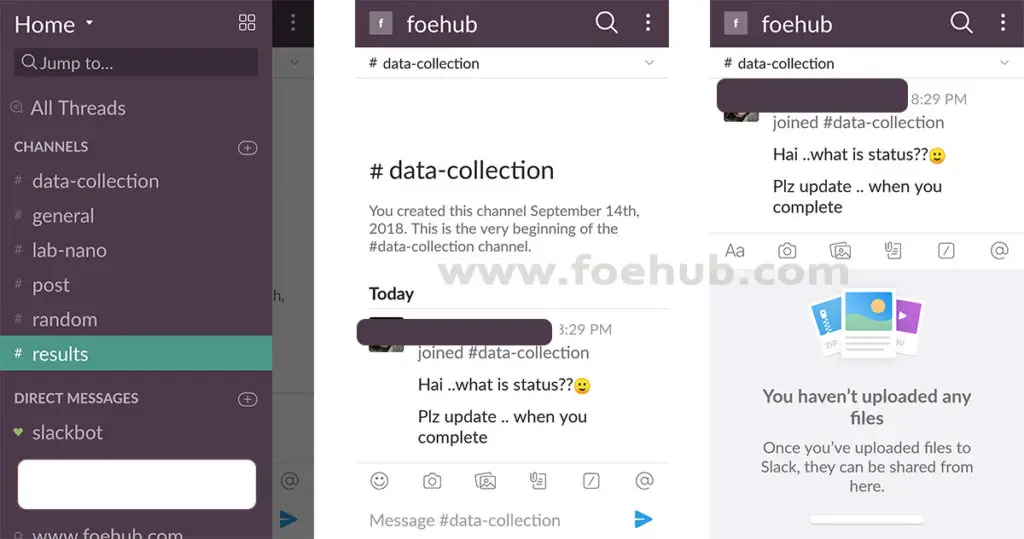 What is Slack App?
Are you doing Collaborative Research? Then Try this useful mobile application Slack it brings team communication and collaboration into one place so you can get more work done, whether you belong to a small lab or doing collaborative research with researchers from another part of the world. Make effective conversations on different topics using #TAG. 
How to Use it for Research?
Download Slack mobile application.
Include your lab members using their Email-ID.
Communicate with your lab mates and organize your conversations by topics, projects, or anything else that matters to your work.
Message or call any person or group within your team.
Integrate into your workflow, the tools, and services you already use including Google Drive, Salesforce, Dropbox, Asana, Twitter, and Zendesk.
Customize your notifications so you stay focused on what matters.
9. DropBox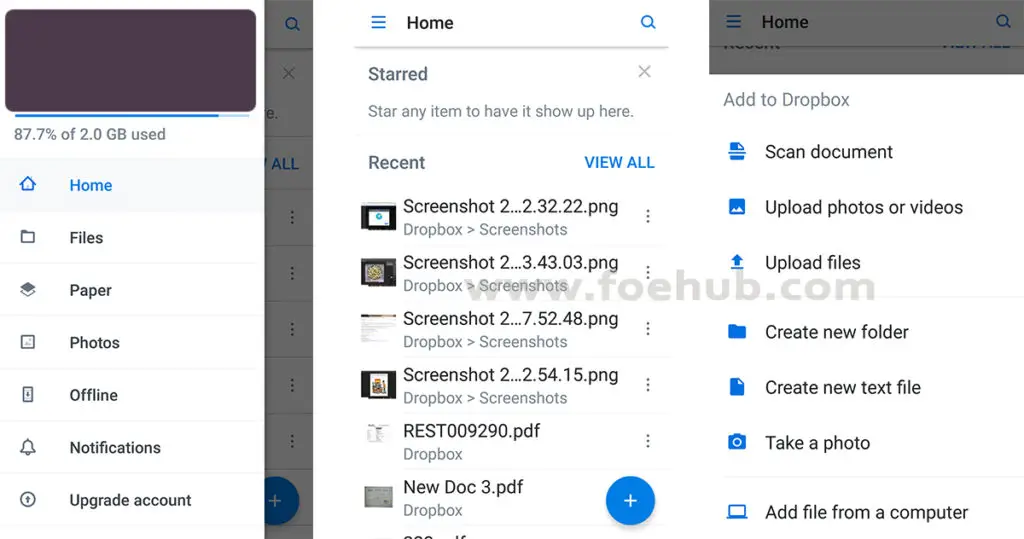 What is Dropbox?
Dropbox is a free another free mobile application for researchers to make creative collaboration space, store all files together in one central place, and safely sync them across all your devices.
How to Use it for Research?
Download Dropbox mobile application.
Create a Dropbox account and choose a free version. (Limited space only but more than enough for document files).
 Work on files with others through shared folders.
Use the document scanner to turn receipts, whiteboards, and notes into PDFs.
Comment on files to share feedback with your team
Sync, share, and edit Word, Excel, and PowerPoint files.
10. Camscanner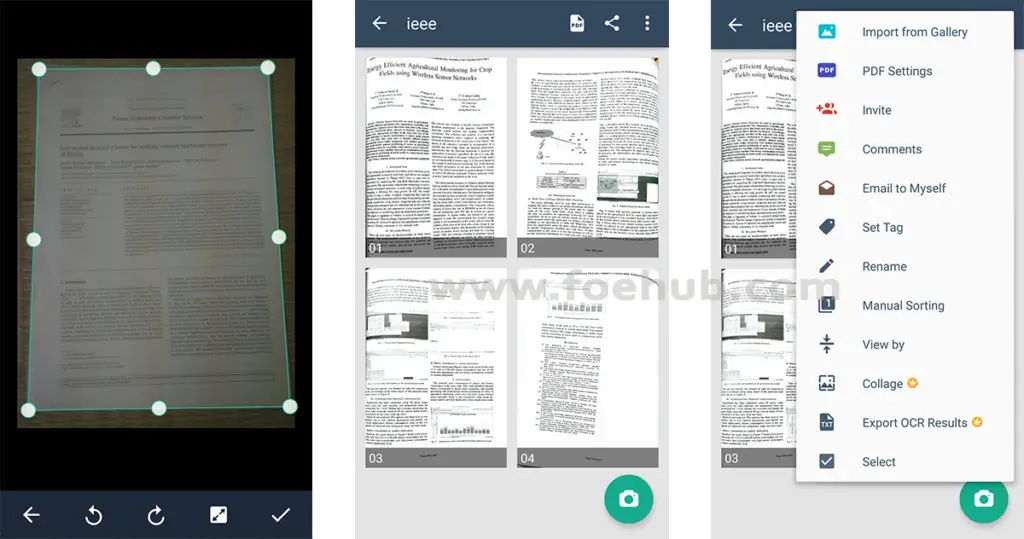 What is Camescanner App?
Camescanner is a mobile document scanning and sharing application, It helps you to scan, store, sync and collaborate on various contents across smartphones, iPads, tablets and computers.
How to Use it for Research?
Download the

Camscanner

application and Create an account.
Use your mobile camera to scan and digitize all kinds of paper documents.
Using smart cropping and auto-enhancing ensures the texts and graphics in scanned documents.
Easily share documents in PDF or JPEG format with friends in various ways.
Instantly print out any documents in CamScanner with a nearby printer via AirPrint.
Hope, this article would help you to know about the 10 Best Apps for PhD Students.
You Might Also Love
10 Simple Online Drawing Tools for Effective Thesis Diagrams
How to Download Free Mendeley Datasets?
10 Free Plagiarism Checker Tool for Thesis
Video: 10 Types of Plagiarism
Watch this video for more detailed information. Click the Logo to Subscribe